CHOOSE YOUR ED MEDICATION!
At a Price That Can't Be Beat!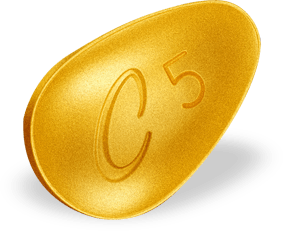 5mg Generic Cialis® Daily / 30 pills
(Less than $1.65/Pill)
Harvard Medical Reviewed
Once Daily Tablet
Taken Daily - Ready to go anytime
Increases Blood Flow
FDA Approved to Treat E.D.
Clinically Proven to decrease frequent urination at night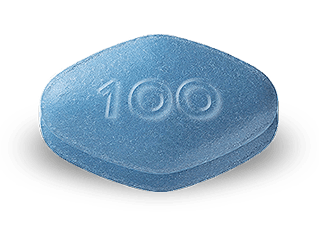 100mg Generic Viagra® / 12 pills
(Less than $3.62/Pill)
Works in just 30 to 60 minutes
Increases Blood Flow
Lasts for 6 to 8 Hours
Clinically proven to Treat Ed
Ready When Needed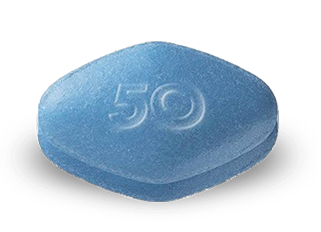 50mg Generic Viagra® / 12 pills
(Less than $3.62/Pill)
Works in just 30 to 60 minutes
Increases Blood Flow
Lasts for 6 to 8 Hours
Clinically proven to Treat Ed
Ready When Needed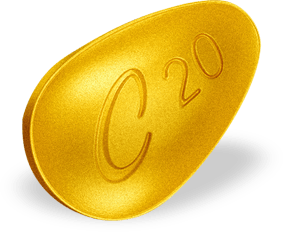 20mg Generic Cialis® / 12 pills
(Less than $3.62/Pill)
"The Weekender" Works for 36 to 48 hours
Increases Blood Flow
Works in just 30 to 60 minutes
Clinically proven to Treat Ed
Ready When Needed

OUR GUARANTEE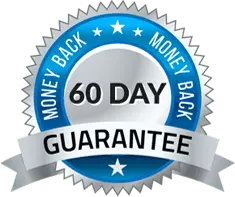 MaleMD Ironclad Guarantee
See the results of MaleMD's customized ED Treatments for yourself. You have a full 60 days to try it and if you aren't completely satisfied — simply send us a quick message and we will gladly refund your money.
No Questions Asked!

Why MaleMD is RIGHT FOR YOU!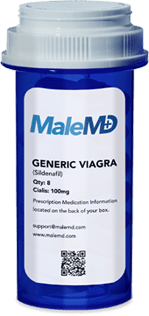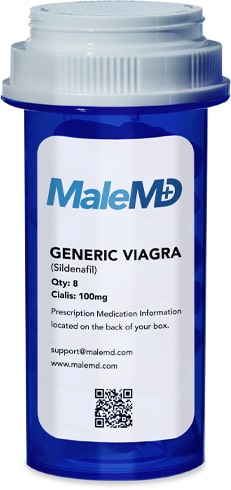 Traditional
E.D. Care
No doctor office visit
No pharmacy lines
Free ongoing care
Ships Direct to Your Door
90% Cheaper than E.D. Brands
Manage Everything from your mobile device
REAL MEMBERS. VERIFIED REVIEWS.
Excellent Results

"My name is Israel and I have been using this product for 6 months with excellent results, verifying the very good quality as well as satisfactory customer service, that is why I recommend it 100%. Thank you and happy day."
Product Has Changed
My Life

"My experience with MaleMD has been great, my contact person, John, has been nothing but helpful! This product has changed my life, repaired my marriage, and overall, has given me a self confidence that surpasses the bedroom! I thank you all for your support."
Gave Me My
Confidence Back

"Signed up on my phone in 2 minutes and my doctor approved my ED prescription in less than one hour.  My girlfriend is begging me to get a refill shipped from the pharmacy for this weekend.  I can't believe MaleMD exists, you saved my relationship and gave me back the confidence I was missing when it was go time.  SO GOOD!"

FREQUENTLY ASKED
QUESTIONS
What is E.D. and What causes it?
E.D. (Erectile Disfunction) is a significant medical condition that affects nearly 20 million men annually in the United States. ED is characterized by when a man has a hard time achieving an erection or keeping an erection long enough to participate in sexual intercourse with his partner. E.D. is generally significantly more common as we get older, but unfortunately can happen at any age.
Erectile disfunction can be caused by many factors. Some of the more common are uncontrolled diabetes, hypertension, abnormal testosterone, or thyroid hormone levels, and emotional or personal distress.
Beyond just the stress to a relationship and loss of personal confidence, the inability to achieve or keep an erection can be a sign of more significant health issues that need to be quickly addressed. Your MaleMD physician will discreetly and comprehensively review all the answers to your personal questionnaire to help identify any additional health concerns that you may have.
Why should I use MaleMD rather than going to see my doctor?
Let's be honest, making an appointment with your personal doctor can be a real hassle. Often you will wait for weeks just to get in to see them, then you have to have the uncomfortable conversion with them about why you are there for your visit.
MaleMD's Online Telemedicine Service is 100% about convenience, discretion, and ease of use. Our licensed doctors can review the 10-minute medical intake form that you just filled out on your phone and get you started on your treatment, same day. No waiting weeks any longer to get started.
Is it safe to use MaleMD's E.D. Telemedicine service?
All Erectile Disfunction medication is prescribed by a licensed U.S. doctor. As long as you answer all the questions on the questionnaire accurately, our Telemedicine service for E.D. patients is completely safe and easy to use. Just make sure you disclose all medical conditions that you currently have. This is for your protection and safety.
E.D. medication should only be used by men that are healthy enough to participate in sexual activity. Our doctors will closely review all your answers to confirm that you are healthy enough to be prescribed medication to treat your E.D.
Will I need to see a Doctor in person or do a video call?
No, you will not need to drive to see a doctor. Your MaleMD diagnosis begins with an online-only medical assessment. This is a written form, and for most of our patients, you will not need to speak over the phone with a doctor. If your doctor has follow-up questions, they can email or message you using our secure portal to establish two way communication.
How soon will a doctor review my medical intake form?
A U.S. licensed doctor will review the answers your medical intake form within 2 hours during normal business operations and usually less 24 hours during non-business hours. We know that now that you have made your choice to begin treating your E.D., you're very anxious to get started. We fully understand this and will review your prescription as quickly as possible. Once your prescription has been approved by one of our doctors, and your card has been billed, our pharmacy will ship out your medication to you that same day via USPS First Class Mail.
How long does my E.D. prescription last for with MaleMD?
Your online medical intake form and prescription are good for 12 months once they are approved by one of our Doctors. After 12 months, you will need to answer another short medical questionnaire to receive another prescription to continue receiving E.D. medication from MaleMD.
Can I use my HSA or FSA card to pay for MaleMD Treatments?
MaleMD accepts Health Savings Accounts (HSA) and Flexible Spending Accounts (FSA).
Using your HSA/FSA is easy. Simply use your HSA/FSA card as you would any other debit or credit card when providing your billing information.
HSA/FSA plans vary on what services they are willing to cover. If you are uncertain whether your plan covers MaleMD's services, check with your plan administrator.